Silo Automation Management System (SAMS)
Abstract

The storage and delivery of granular supplies has been changed from labor delivery to the modern operation mainly by machinery long ago.
The current trends of falling profit margins, industry consolidation, increased competition, shorter demand cycles and technology integration requires manufacturers to streamline their supply chains and seamlessly integrate related operations, processes and systems to compete in an increasingly global market. Visibility throughout the value chain and real-time access to accurate information can help ensure materials are available when needed, reduce excess inventory and get orders to customers faster.
A complete silo automation management and control system can effectively improve efficiency of warehouse management in sector like agriculture, phosphate industry, by integrating and automating this process in the whole supply-chain, but it will also reduce costs of operation meanwhile increasing workers safety.
A typical implementation consists of:
An Automation System:
Control and monitor via programmable logic controller (PLC) all the industrial & measure equipments.
A Management System:
Responsible for the machine interface operation for silo management (job management, visualization, monitoring, alerting, audit trial, reporting, …)
Level IT SAMS is a customizable software warehouse management system optimized for bunker silos management needs.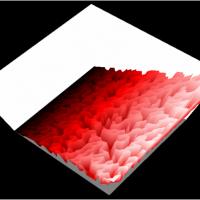 Level IT SAMS helps you maximize your Automation System investment and gain the greatest possible business value out of your production environment (crane, bunker silos, conveyor belt, hopper, etc..). This comprehensive warehouse management solution operates in real time both in manual or fully automatic mode and supports different advanced technologies to optimize this entire process.
Level IT SAMS provides comprehensive software to work with many automation control & measure equipments to deliver a fully integrated and automatic warehouse management solutions for multiple bunker silo configurations without the hurdles of designing and developing the associate optimization and visualization logics of this domain.
Level IT SAMS allows you to:
Manage inbound, storage and outbound processes more efficiently
Realize important savings based on centralization and standardization capabilities
Improve warehouse control and monitoring
Manage and visualize stock of granular matter in near real time
Dramatically reduce the number and cost of subsystems required to conform warehouse operations, integrating all the technology in a unique solution
Maximize your supply-chain software investment
Employ intelligently customized and scalable solutions
Secure a competitive advantage by keeping systems updated (require a maintenance contract)
Level IT SAMS's application modules enable:
Automated reception, distribution, storage optimization, and output management
Automated reporting of each stock operation
Support many predefine job templates to drive common operations (automatic settlement, silo to silo transfer, hopper filling,…)
Exhaustive job execution history log
Drive crane operations based on job definitions
Planning view (past and schedule job operations)
Monitoring of each bunker silo states
Visualize the whole warehouse in 2D and each bunker silo surface in 3D
Manage alarms and events
Possibility to link job operations with inbound & outbound deliveries (see ERP integration below)
Near Real-time tracking of all silos
Integration of logistic and optimization technologies
Granular role-based security model to match authorization with user profiles
Optional features of Level IT SAMS include:
Seamless integration with Enterprise Resource Planning (ERP) as well as connectivity to other warehouse and production devices.
Remote Monitoring and Alerting
Level IT SAMS architecture leverage modern technologies and a Client / Server model and includes the capabilities to manage warehouse of different structures (bunker silos arrangement), and leverage OLE for Process Control (OPC) to be opened to large range of Automation System solutions provided automation partners.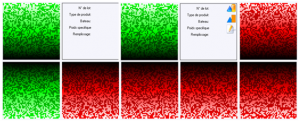 Successful Achievements
The most famous silo automation project done by Level IT for the past years including:
In partnership with Fabricom GTI, we provide a fully automated phosphate warehouse management of a ten bunker silos structure in Belgium.
If you are considering to promote the operation efficiency of a bunker silos warehouse, Level IT SAMS software product is your best partner for this choice. We have excellent technology and plentiful experiences to assist you successfully achieve your goal.
For more information about what Level IT can do for you, you can submit a business inquiry.
---